AT Engineering Services is a California based consulting engineering firm with capability of providing in-depth innovative quality consulting services that are based on the most current technologies available. We provide state-of-the-art designs and engineering services in mechanical, process, oil and gas, energy, petrochemical, chemical and power engineering fields.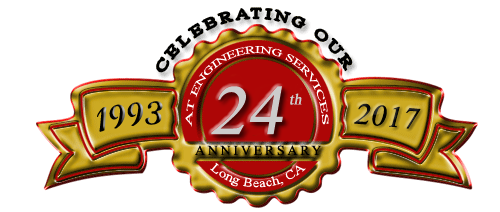 Excellence, Quality, Service, Price, and Trust. Those aren't just words at AT Engineering Services, they are the standards by which we conduct our daily business. If you are looking for technical & engineering excellence, consider us as a professional engineering partner for your needs.

AT Engineering is an authorized user of these following engineering programs for design and analysis:
WinHeat 4: For design and rating of fired heaters.
TANK 3.20: For Tanks [API-650/653 design and analysis].
ENERCALCS Version 6: For Structural design and analysis.
StruCalc 10.0: For Structural design and analysis.
TRANE (Trace 700 Family 2009: Trance 700 6.2.0 Load, Duct Designer, Pipe Designer): For the design of HVAC systems
Right-Suite Universal 8.0: For the design of HVAC systems
EnergyPro 7.1: For Title 24 energy calculations
GENNET-M: For pipeline design.
We also use custom software developed in-house for the design and analysis of heat transfer and process equipment (heat exchangers, fired heaters, pressure vessels, etc...).
Phone:
Huntington Beach/Long Beach, CA.: (562) 439-9000
Email: info@atengineering.com
Mailing Address:
AT Engineering Services
P.O. Box 3501, Long beach, CA 90803, USA